Salif V S Page
I found your text interesting with hardly any mistakes !!! and it is well organised: there's a good mix between information content and visual content. However, you should have made it more "personal". I know you carried out some research to do the work on this page but your texts should be entirely written by yourself and not "taken" directly from some website or written by someone who speaks perfect English !
Your mark is 12/20
Pokémon (video games series)
Hello everybody ! I will present you one of my favorites video games saga and one of my favorites hobbies during the "quarantine" because of the Coronavirus : the Pokémon saga !
Introduction :
Pokémon is a series of video games developed by Game Freak and published by Nintendo and The Pokémon Company as part of the Pokémon media franchise. Created by Satoshi Tajiri with assistance from Ken Sugimori, the first games were released in 1996 in Japan for the Game Boy, and the main series of role-playing video games (RPGs), also referred to as the "core series" by their developers, have continued on each generation of Nintendo's handhelds. Pokémon is the abbreviation for Pocket Monsters.
The beginning of Pokémon :
At the beginning, the Pokémon games were released in trios, but starting from the Pokémon Black and White versions, they were released in pairs. The very first generation of games was Pokémon Red and Green and for the international release Pokémon Red and Blue. All of these versions were released in 1996. After, a remake called Pokémon Yellow was released in 1998 on the new Nintendo console, the GameBoy Color. The game was released to replace the old ones and to be playable with the color palette that is one the GameBoy Color but not on the GameBoy. With the colors, the game is more realistic and is more similar to the Pokémon anime. After these games, a lot more were released on the different Nintendo consoles and the Pokémon saga became one of the best video games saga and one of the most famous.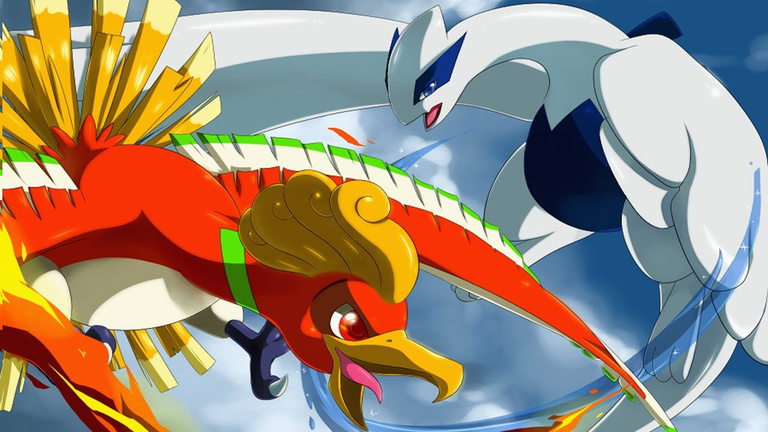 Some Pokémon games :
There's a list of the most important Pokémon games :
- Pokémon Gold and Silver (1999) and Pokémon Crystal (2000)
- Pokémon Ruby and Sapphire (2002) and Pokémon Emerald (2004)
- Pokémon Diamond and Pearl (2006) and Pokémon Platinum (2008)
- Pokémon Black and White (2010)
- Pokémon X and Y (2013)
- Pokémon Sun and Moon (2016)
- Pokémon Sword and Shield (2019)
And there's also a list of the remakes :
- Pokémon FireRed and LeafGreen (2004)
- Pokémon HeartGold and Soulsilver (2009)
- Pokémon Black 2 and White 2 (2012)
- Pokémon Omega Ruby and Alpha Sapphire (2014)
- Pokémon Ultra Sun and Ultra Moon (2017)
- Pokémon Let's Go, Pikachu! and Pokémon Let's Go, Eevee! (2018)

Competition :
Pokémon isn't just a game, it has also official and international tournaments ! At the Pokémon International Championships, the aim is to win Pokémon fights to win Championship points and to be the best Pokémon trainer at the end of the season. At the Oceania Championship, which took place from 21st to 23rd of February in Melbourne, the winner was Simone Lim, a Singaporean girl aged 7. The Europe Championship will take place from 17th to 19th April at Berlin, in Germany and a lot of Championship points and dollars will be to win could be won !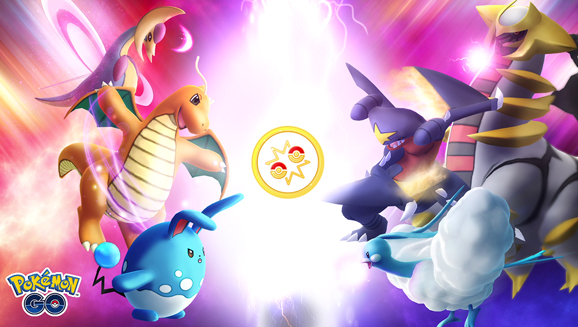 Other Pokémon games :
The Pokémon games aren't only on Nintendo's hand-held consoles, there are some games that are on other platforms or consoles, like Pokémon Go, which is a game released in 2016 on mobile phones, or Pokémon Snap, released in 1999 on Nintendo 64. The main Pokémon games are listed above but there a lot more games that are less famous.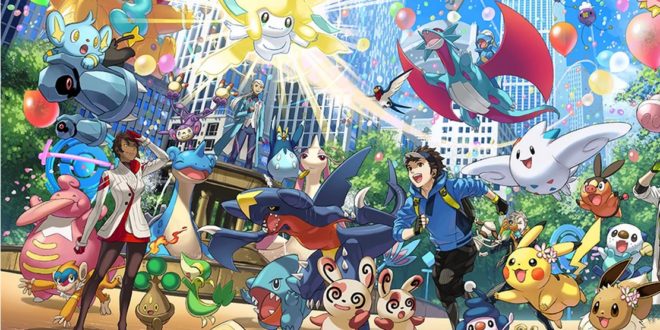 And that's it for my presentation of one of the best video games saga : Pokémon ! Thank you for reading and don't hesitate to leave a comment below !
.
.
.
.
.
.
.
.
.
Ne pas supprimer SVP
Comments -
page revision: 3, last edited: 24 Apr 2020 19:39