Romain P S Project Page : Le Coronavirus
Your project is interesting with hardly any mistakes in the texts. However, you should have made it more "personal". I know you carried out a lot of research to do the work on this page but your texts should be entirely written by yourself and not "taken" directly from some website or written by someone who speaks perfect English !
Your mark is 13/20
First, during all the presentation, I will speak about the 15 March, 2020
Hello, my name is Romain and today I will talk with you of the first actualitie subject to you about the recent news : The Coronavirus. Read my blog and say tell me what are you think !
I chose this subject because it concerns reality and it is because of it that we are confined to our homes and therefore we have to do this project at home!
The causes
First of all, in late 2019, cluster cases of pneumonia occur occured in China, some of which are were fatal. On 9 January, the virus responsible is was identified: this contamination is was of animal origin. The epidemic started in a local market in Wuhan, China, where wild animals were sold. On 7 February 2020, scientists from the South China Agricultural University identified pangolin as a "possible intermediate host" suspected of having transmitted the coronavirus to humans. The pangolin is a small mammal covered with scales that is threatened with extinction. Its delicate flesh is highly prized in Chinese and Vietnamese gastronomy. The cientists explain explained__ that an animal can carry a virus without being sick and transmit it to other species such as humans. They were able to show that the genomes of virus sequences taken from pangolins were 99% identical to viruses found in people with Coronavirus.
Except ! :
A doctor named Li Wenliang had given the alert on this virus, working in a hospital in Wuhan (epicenter of the epidemic). He shared his discovery with his doctor friends on social networks and told them to be very careful. But screenshots forced Li Wenliang to retract these comments. The police then summoned him on January 3. He was accused of "seriously disrupting social order". But only on January 23 was the Wuhan agglomeration placed under quarantine. If the Chinese authorities had not applied such strict censorship measures, the speed of the coronavirus contamination would probably have been greatly slowed down and the whole world today would probably still not be affected by this global health crisis.
Focus on the world:
In all, as of March 15, 2020, there would be 169,387 people infected with this virus and 6,513 deaths. Another encouraging figure is that 77,257 patients have been cured. In China 81,375 cases were confirmed. There are have been an estimated 3,220 deaths. But today there are very few new cases every day and the country's economy is recovering very slowly.
However, the epicentre of the epidemic is now in Europe. It has recorded a total of 30,000 cases and 2,000 deaths, i.e. one third of the world's total number of deaths.
There are more than 25,000 patients in Italy. It is the largest European outbreak. France has more than 5,000 sick and 130 dead.
The United States, one of the last countries to be affected, has already announced a heavy toll of 3,000 sick and 60 dead.
Measures relating to this health disaster :
In Europe, many measures have been put in place to slow down this pandemic. Thus, France have moved to stage 3 since Emmanuel Macron's announcements on Thursday evening. He announced the closure of all schools, a framework for "teleworking" where possible, "exceptional" short-time working measures and possible border closures. In addition, all professional and amateur sports competitions are suspended until further notice. And all gatherings of more than 100 people are now prohibited. At European level, the measures taken are more or less the same.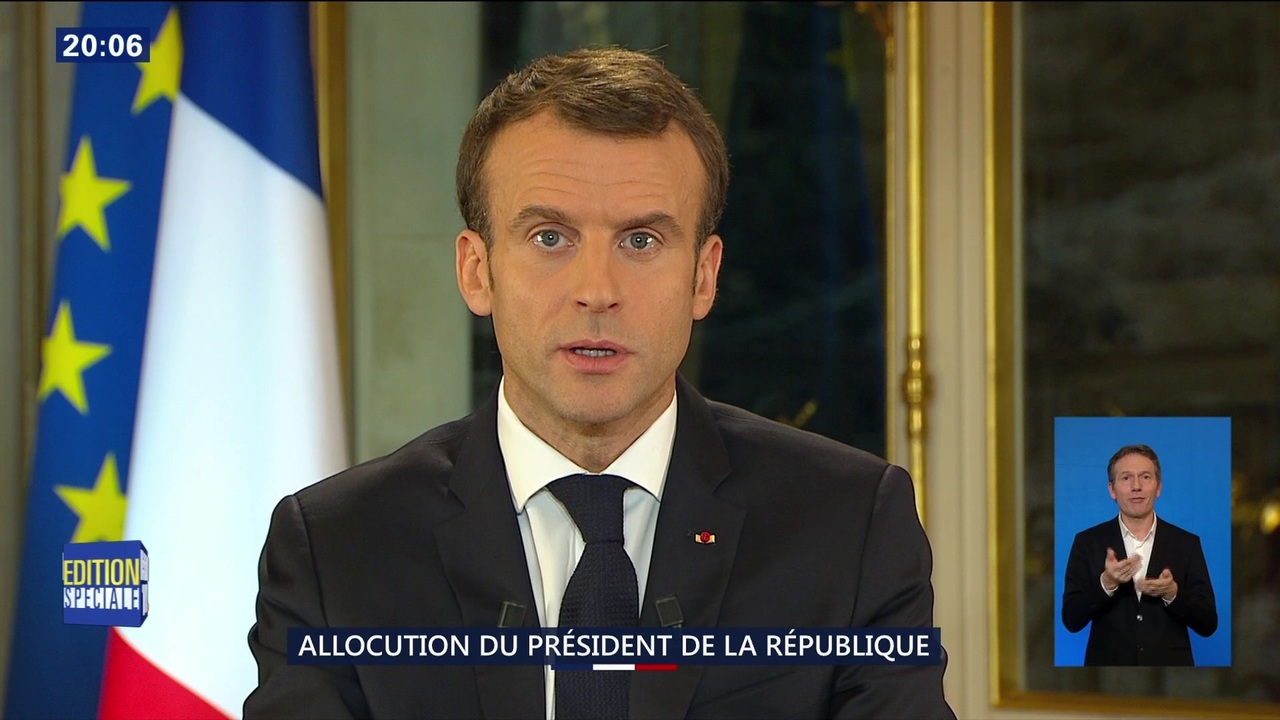 Consequences for the economy:
The stock market is in freefall! The Cac 40 has lost 370 points, it is now at 3,750 points or a 9% drop, Bitcoin has lost 20%. Overall, the entire world economy is in a delicate situation following this pandemic. All stock prices are literally plummeting.
Each country's economy will experience a sharp downturn. In addition, the countries, and France in particular, will most certainly be heavily indebted.
.
.
.
.
.
.
.
.
.
Ne pas supprimer SVP
Comments -
page revision: 53, last edited: 22 Apr 2020 17:11