Louis H's
Commentary : + I found your text interesting and very personal. I also found it to be well presented with a good mix between information content and visual content !

Your mark is 16/20
Basketball
The rules
The history of the sport
Me and basketball
Hello my name is Louis and I'm 16 and welcome on to this page. It's my blog and I will present you the basketball and my experience of the game
.
The rules
.
Basket-ball is a team sport. 2 teams with 5 players on each side play on a rectangular playing field of 28 meters long by 15 meters large. To score points, the players must to shoot the ball through the defender's hoop. When you score in the big circle, you get 2 points. But if you have shoot take a shot from behind the big circle you get 3 points. The match lasts four twelve-minute periods.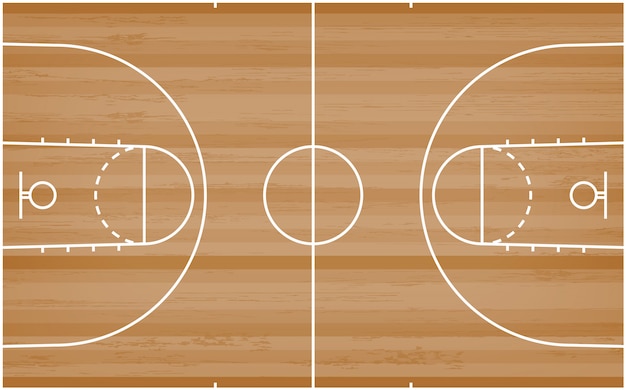 It is 10 feet from the ground and there is a backboard at each end of the court. The backboard is 182 cm long for 106 cm large wide.
.
The history of the sport
.
James Naismith, a sports education teacher, has invented Basketball in 1891 in the state of Massachusetts. The International Basketball Federation or FIBA in French was founded in 1932 and the sport became an Olympic game in 1936. The NBA (the most famous championship in the world) or National Basketball Association was created in 1946 after the WWII.
In the world, the most famous players are Magic Johnson, Michael Jordan(He is considered like as the best player in history) or more recently Kobe Bryant and LeBron James. My favourite player is Kobe. He as really impressed me when he has score scored 81 points in a single match. Kobe is was born the on 23 August 1978 in Philadelphia and he is recently dead died in a helicopter crash the on 26 January 2020 in California. He has played during for 20 seasons in the team of Los Angeles Lakers. He wears is wearing their jersey on the photo
.
Me and the Basket basketball
.
I began to play basket when I was 9. I played during 6 seasons in my city and today I play am playing in an other club for my 7th seasons. I play in the best department division. I will stop the basket playing basketball because of my studies, but I will never forget my basketball experience because it was 7 very beautiful great years with my friends. I thank my coach who as bring brought me and my team in to Switzerland for a tournament in a 4 days during a 4-day weekend. It's thanks to her that I have progress progressed a lot.
.
.
If you want more information, you can click on the red link on the page. Thanks for reading this page and feel free to leave a comment.
.
.
.
.
.
Ne pas supprimer SVP
Comments -
page revision: 102, last edited: 21 Apr 2020 16:06